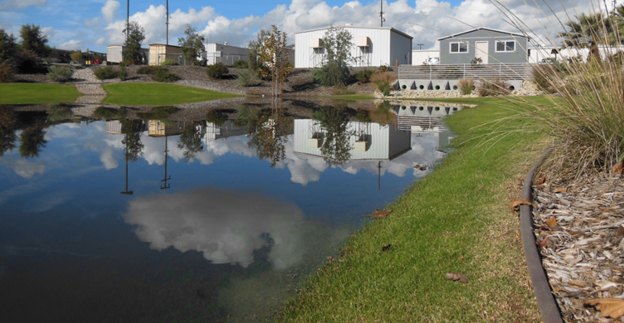 The SMC has developed a new comprehensive guidance manual and accompanying video training modules to bring consistency and standardization to the construction, maintenance, inspection and monitoring of two common types of Low-Impact Development (LID) and green infrastructure systems across southern California.
The SMC CLEAN project (SMC California LID Evaluation and Analysis Network) provides guidance to stormwater managers on the practical considerations, nuances and best practices they should keep in mind when implementing bioretention and biofiltration systems in southern California. The guidance manuals and video training modules are available publicly online.
The five-year SMC CLEAN project, which was completed in September 2020, also updated the SMC's LID Manual for Southern California, a region-specific guidance manual that promotes best-practices LID implementation.
The SMC CLEAN project is intended to address gaps in region-specific guidance on how to optimize the performance of bioretention and biofiltration systems. Stormwater program managers historically have not had access to practical guidance that goes beyond the design phase for LID and green infrastructure, which has often led to inconsistent implementation across southern California. The standardization provided by SMC CLEAN will help stormwater managers extract relevant, comparable insights and statistics from regional LID and green infrastructure monitoring data sets.
LID and green infrastructure are commonly implemented stormwater management strategies for improving and protecting runoff water quality. LID and green infrastructure also have other benefits, including supporting groundwater recharge and restoring hydrologic flows to more natural conditions.
Stormwater managers can use the SMC CLEAN guidance manuals and accompanying videos to improve standardization and consistency of LID and green infrastructure implementation in a number of ways, including how they:
Design these systems to address site-specific concerns
Oversee the construction of these systems to ensure proper implementation
Create tracking and maintenance schedules for these systems
Optimally design monitoring programs to measure system performance
Diagnose the reasons behind system underperformance or failure
Conduct modeling analyses to understand long-term performance of these systems
The SMC CLEAN project also includes a mobile-friendly web application to help managers figure out how to collect the critical data and information they need to oversee the installation and ongoing operation and maintenance of bioretention and biofiltration systems. The app offers a suggested template for data collection, enabling managers to design more effective monitoring programs for evaluating long-term performance effectiveness.
Dive deeper
SMC Winter 2021 Newsletter
Volume 1, Issue 2
This newsletter is published three times a year by the Southern California Stormwater Monitoring Coalition (SMC). To subscribe to this newsletter, contact [email protected].